4 Ways Artificial Turf Increases Curb Appeal
Feb 03, 2023 | Home Improvement
What is Curb Appeal?
curb appeal
/kərb əˈpil/
noun
1 : how attractive a piece of property appears to a buyer when viewing it from the street.
Curb appeal affects the value of your property! It goes beyond just the building itself. Small fixes like getting new window shades or redesigning your front yard can seriously raise property values.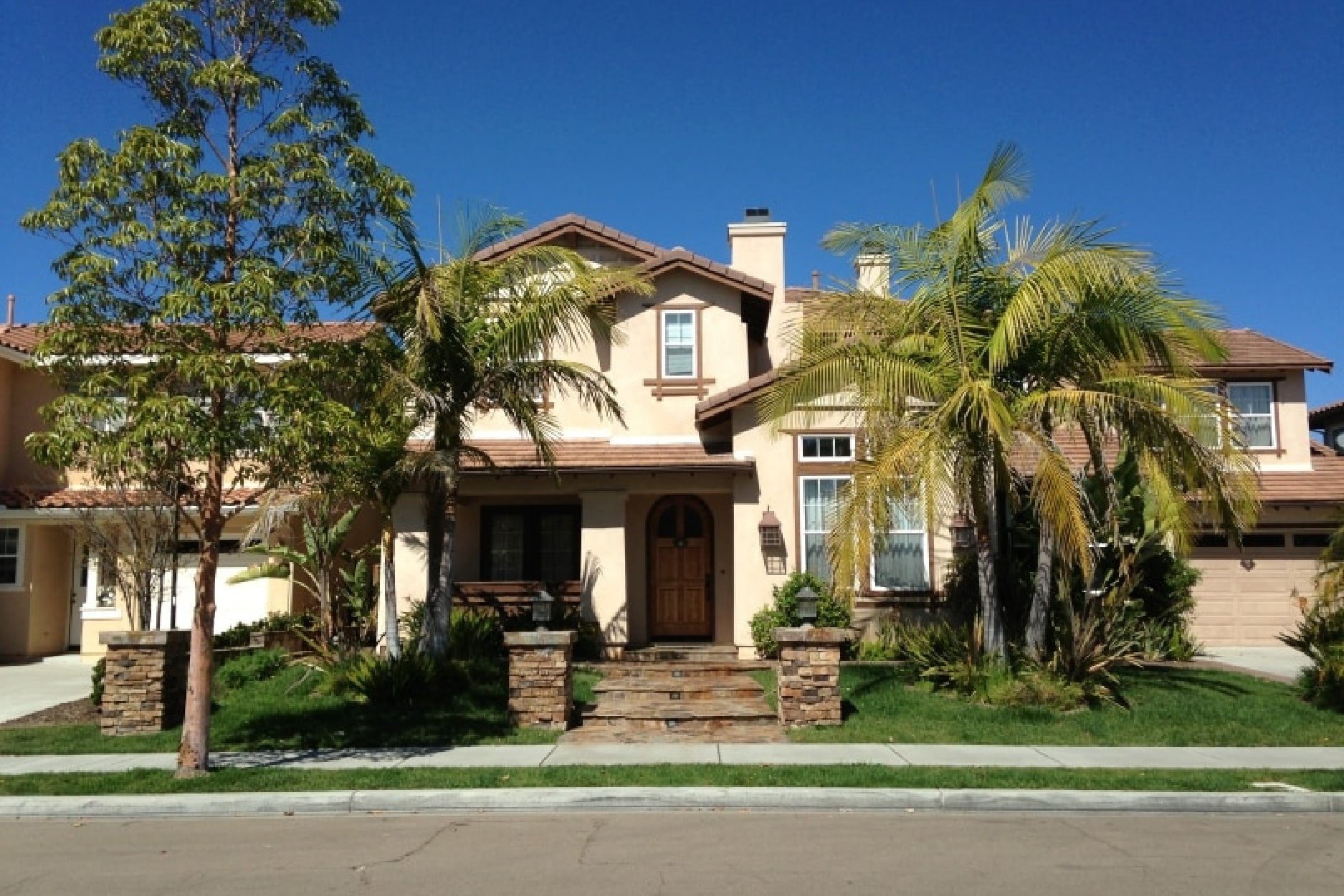 How Synthetic Grass Can Help!
Synthetic Grass
STAYS
Green
Dead grass can turn an inviting home into a sad sight for prospective buyers. But with growing droughts you may not be able to prevent a couple brown spots here and there. That's ok!
With a synthetic lawn from Biltright Turf, you can enjoy a green lawn year-round!
Our Synthetic Turf is Built to Last
Do you remember grandpa's old AstroTurf? You know, that cheesy green plastic that crumbled and faded over time.
This isn't your grandfather's AstroTurf! Today's turf is built with innovative technology that keeps synthetic grass looking straight, green, and life-like for years to come.
Biltright lawns are made to last! Our patented DuraBlade blades protect grass from exposure to sun and heat — keeping them looking good for years to come. Durablade's unique molecular structure also offers better resistance to flattening, making it ideal for high-traffic areas.
Fewer Pests
Synthetic grass isn't a habitable environment for pesky pets like bugs and rodents. Unlike natural grass, its synthetic blades aren't a food source for animals, because even small creatures eating your grass invite larger prey.
The last thing you want is something furry scampering across your lawn and scaring away potential buyers. A neighborhood with turf lawns is far less likely to find critters camping out on their front lawns.

Turf Stays Smooth and Even
Traditional lawns easily develop holes and divots. Dogs, gophers, and harsh weather can seriously cut up the surface of your lawn.
But not with turf! Our products' tough backings prevent digging and drain water easily. We can also install features like gopher wire and weed barriers to reinforce the integrity of your lawn.

About Biltright Turf
Biltright offers top-quality products and unmatched service to customers across the country. From product selection to speedy installation, we're there to help every step of the way.