Best Practices for Installing a Putting Green in Your Backyard
Mar 16, 2023 | Turf Products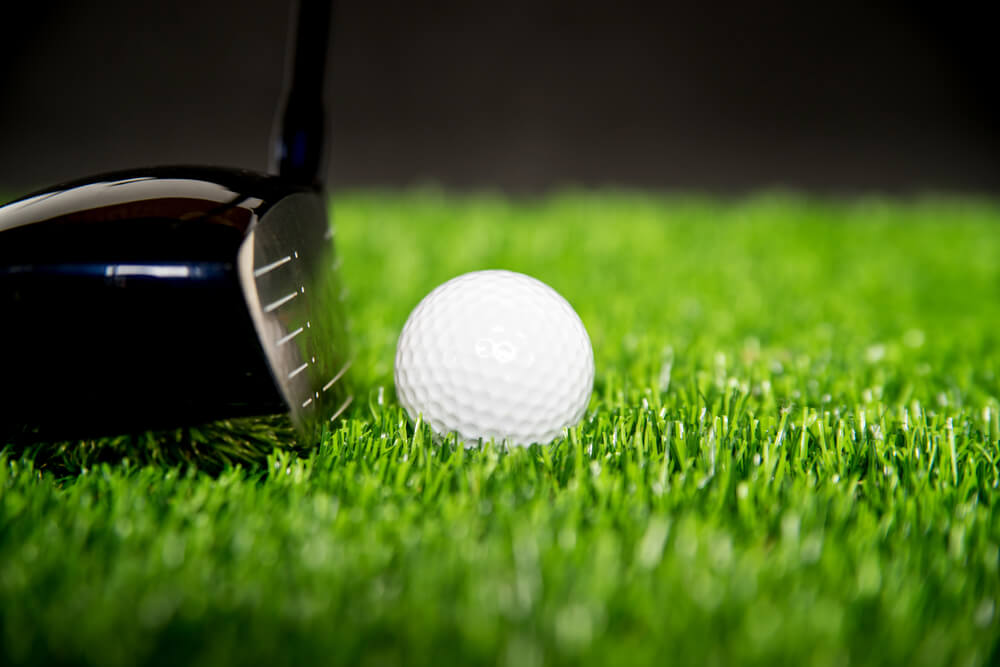 Picture stepping out onto your backyard and being greeted by a lush green putting surface.
Owning your own backyard putting green means:
Shave strokes off your short game

Increase your home's value

Engage in family and social activities.
For many golf enthusiasts, installing a putting green can also be a major stress reliever.
While maintenance is relatively easy and hassle-free, installation comes with a few important considerations. First among those is whether you should use synthetic or natural grass. 
Should Your Backyard Putting Green Use Natural or Artificial Grass?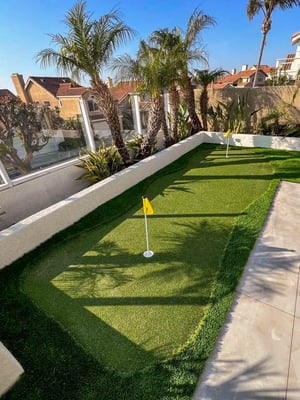 Once you've decided to install a backyard putting green, you will need to choose between natural grass or synthetic grass. Be sure to take your time to decide which turf works for you. 
There are some major differences between natural and artificial turf.
Flexible Placement
You can install artificial grass almost anywhere in your backyard, even on concrete and wood. Conversely, the beauty and health of natural grass depend on environmental factors, such as the amount of sunlight it receives and soil conditions. 
As such, you can't expect to successfully grow natural grass in shady backyards or soil lacking the ideal nutrients and consistency. Evidently, artificial grass takes the win here.
Maintenance
On the one hand, natural grass lawns require constant attention and maintenance to ensure long-term survival. This means plenty of time and resources–such as fertilizer, sprinklers, gardening tools, etc. 
On the other hand, artificial grass is low maintenance. It requires minimal care and attention to remain healthy and aesthetically pleasing. You may only need occasional cleaning and brushing to keep it neat. 
Durability
Artificial grass is more durable than natural grass since you don't have to pay constant attention to keep it healthy.
Synthetic turf can handle roughhousing and pet waste better than natural grass. Artificial turf will last longer, provided you do the occasional cleaning and minimal maintenance required. 
Pet and Kid-Friendliness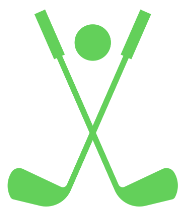 If you have kids or a dog, chances are you will be sharing the putting green with them. You need to ensure your choice of grass is friendly to them. 
Natural grass maintenance involves using fertilizers and herbicides, which can be harmful to your kids or pets upon exposure. 
On the other hand, artificial grass and infill can be made for households with pets and kids. They are sufficiently durable to take plenty of abuse from running and playing children.
In addition, pet messes and stains are easy to clean from artificial grass surfaces. Infill like ZeoFill has a negatively charged molecular structure that absorbs liquid waste like a magnet and prevents the ammonia from forming a gas.
Depending on your choice of artificial turf, ZeoFill may not be heavy enough to keep grass blades standing up. In that case, you'll want to explore Biltright's Cool-Pet Infill Solution which blends zeolites (like ZeoFill) and acrylic-coated silica sand.
Playability
Artificial grass allows year-round playability, especially in areas facing significant extreme heat and drought. While exposure to extreme weather may shorten the lifespan of artificial grass, it won't lead to an ugly, dead field of flatted grass blades.
How Do You Install A Synthetic Putting Green in Your Backyard?
Follow this process to install a synthetic putting green in your backyard like a pro. 
Measure the area you intend on installing your putting green

Frame the perimeter using a plastic or bendable framing board.

Unroll the

artificial putting green

on a clean and flat surface, then allow it access to direct sunlight for at least two hours before installation.

Remove 4 inches of soil from the installation surface, then install the edging you want to use.

Dampen the bare earth, then compact it using a plate tamper. A plate tamper, or plate compactor, is the equipment used to handle rough or uneven gravel and dirt surfaces. Install a weed fabric over the bare earth, then trim accordingly. 

Start distributing the Class II Road Base. Spread three inches evenly over the installation area.

Dampen the Class II Road Base and start making passes with the vibrating plate compactor while ensuring you create a smooth and uniform base. 

Install the concrete or plastic golf cup. 

Use the bottom of a hand tool or shovel to flatten the ridges and a spreader to distribute sand over the entire green.

Shape your green as you desire–fringe or no fringe. 

Add infill and aggressively brush it in. Brush off excess infill from your artificial putting green. 

Using a heavy-weight roller, roll the length and width of the green's entire surface until you achieve the desired speed of your putting surface.

Enjoy your new putting green.
Post-installation care is also vital to keep it in good shape. Using a push broom, seasonally brush your artificial putting green to keep the fibers upright. 
Use a leaf blower or plastic leaf rake to remove foliage or debris. In case of spills or stains, clean using a mild detergent and water. 
What's the Best Artificial Grass for A Backyard Putting Green? 
Some of the best artificial grass for the perfect backyard putting green include:
Dynamic Putt
Dynamic Putt is one of the top-performing putting green products available on the market. It has a FlexGrip backing, enabling the turf to effortlessly cover the angulations and contours of any golf course.
Want curves in your course? Dynamic Putt is your best choice.
It combines a natural look with superior performance for you to sharpen your short game. With its durability and versatility, Dynamic Putt is the perfect investment for golf enthusiasts who want to practice their putting skills in the comfort of their own backyard.
Platinum Putt
Platinum Putt is rightly known as the king of putting turf. It has an ArmorLoc backing that features tightly-woven layers that work with specialized yarn to create a powerful thermoset bond. The backing's layers are stitched and woven together before fabrication to preserve the product's integrity. In addition, the backing is non-directional, stable, and hinders excess movement. 
Platinum Putt features a Silverback coating that firmly binds yarn with its backing. The product also features polyurethane fibers recommended for their toughness. The tear-resistant material won't crumble or deteriorate in harsh weather. It also features superior drainage when compared to conventional latex backings. 
Want your ball roll to feel the same as the 18th hole of the Masters Tournament? Go with Platinum Putt.
Easy Putt
Easy Putt is a top-quality artificial grass product designed for casual golfers and their families. It offers an incredibly realistic putting surface that plays like natural grass. Whether you're a seasoned golfer or just starting out, this product will help you improve your game and have fun while doing it.
Easy Putt provides exceptional ball roll and consistent speed. It's perfect for practicing your short game, chipping, and putting. Plus, it's incredibly durable and long-lasting, making it a great investment for any golfer looking to improve their game.
Are you a casual golfer? Consider Easy Putt.
DIY Backyard Putting Green vs. Putting Green Installers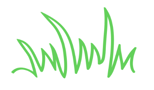 While the price of DIY installation may seem tantalizing, professional putting-green installers are the better option. They can lay 500 square feet of turf in a single day compared to a DIY-er, likely to take weeks on the same project.
But more importantly, without professional installers you risk:
An uneven green caused by the failure to prep the ground correctly

Seams showing up later due to improperly laying turf rolls. 

Having to hire more professionals to fix problems that occurred during a DIY installation
However, choosing the right contractor is essential to getting your desired results. To learn how to compare different artificial grass installers, check out our Expert's Guide to Choosing Your Artificial Grass Installer.
.