7 Synthetic Grass Blade Shapes Every Homeowner Should Know About
Dec 06, 2022 | Uncategorized
There are multiple shapes that synthetic grass manufacturers use for their products. However, not all synthetic turf blades are created equal. Knowing the differences between each blade shape and type will help you choose the best option for your lawn.
What is Blade Shape?
Blade shape describes the general outline of individual synthetic grass blades. It affects the look, feel, function, and longevity of every artificial lawn!
Why is Blade Shape Important?
The shape of synthetic grass blades says a lot about a lawn! Different blade shapes work best for different applications. To find the best blade shape for your needs, start by asking yourself the following baseline questions:
Do you need pet-friendly synthetic grass?

Is your yard used for sports and recreation?

Are you interested in entertaining, or do you want artificial grass to increase curb appeal?

Do you have kids?

What is the weather like where you live?
Using this information, our project consultants will find a solution to match your lifestyle.
What is the best artificial grass blade shape for me?
Here are seven artificial grass blade shapes every homeowner should know about! Below we mapped out the technology of each blade shape, so you have a better idea of how they serve you. Continue reading to learn what blade shape works best for your project!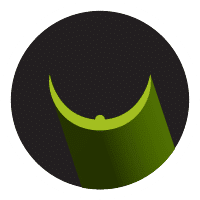 C blades are built to meet the demands of heavy foot traffic. They offer greater resistance than other commonly used blade shapes, creating a tougher, longer-lasting product. Because this design reflects more light than other blade shapes, it's best suited for backyard applications.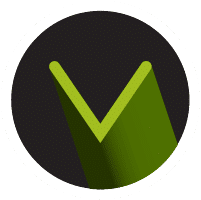 V blades' unique outline keeps them standing straight in the harshest conditions! The singular, hard angle fold down the center of the blade creates a firm spine, which prevents the blade from folding and matting under constant foot traffic.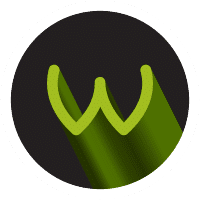 W/ Wave blades disperse heat to keep synthetic lawns up to 15 degrees cooler on warm days. Their folded design reflects more light than other blade shapes, creating a more comfortable, natural-looking lawn.
Ωmega blades' innovative design strikes the ideal balance between softness and durability. It performs well in heavy foot traffic, while closely mirroring the look and feel of natural grass.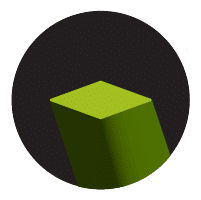 Diamond blades' soft texture gently cradles the feet, while its lush green aesthetic accurately recreates the appearance of natural grass. Diamond blades are recommended for areas with low to medium foot traffic.
Flat blades are best suited for low-traffic areas! They offer a realistic look and soft-to-the-touch feel but aren't as resilient as other blade shapes. Flat blades work nicely when mixed with W and Ω shaped blades to create a balanced blend of blade designs.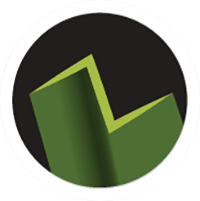 Z blades' accordion design features two hard folds which increase resistance and disperse heat. They almost function like a hybrid between V and W blades.
Blade Mixes
A mixed approach to blade shape will create a more balanced lawn! For example, Flow Duo uses a V and Z blade mix to create a durable lawn with less shine.
By mixing different blade shapes, you can utilize the unique strength of each design to boost performance. You can also compensate for the drawbacks of certain blade shapes by adding additional shapes for support.
Artificial Grass Maintenance:
Now that you know which blade shape is best for you, learn how to maintain it with our comprehensive maintenance guide!
Learn More About Artificial Grass Technology
There's a lot more to synthetic turf than meets the eye! And blade shape is just one of the essential ingredients to a great artificial lawn.
Blade shape yarn quality, backing material, and infill composition separate poor-quality turf from amazing artificial lawns! Talk to a turf specialist to learn more about which technologies best fit your needs.
Learn more through a free consultation!
Our specialists are happy to answer any questions you may have about our turf technology and turf installation processes. We offer virtual and in-person consultations.
Biltright's Cool-Pet solution lengthens the life of your lawn through its proprietary design! Its acrylic coating prevents the absorption of pet waste, while its highly rounded shape minimizes compaction — ensuring that your lawn stays fluffy and soft to the touch for years to come!